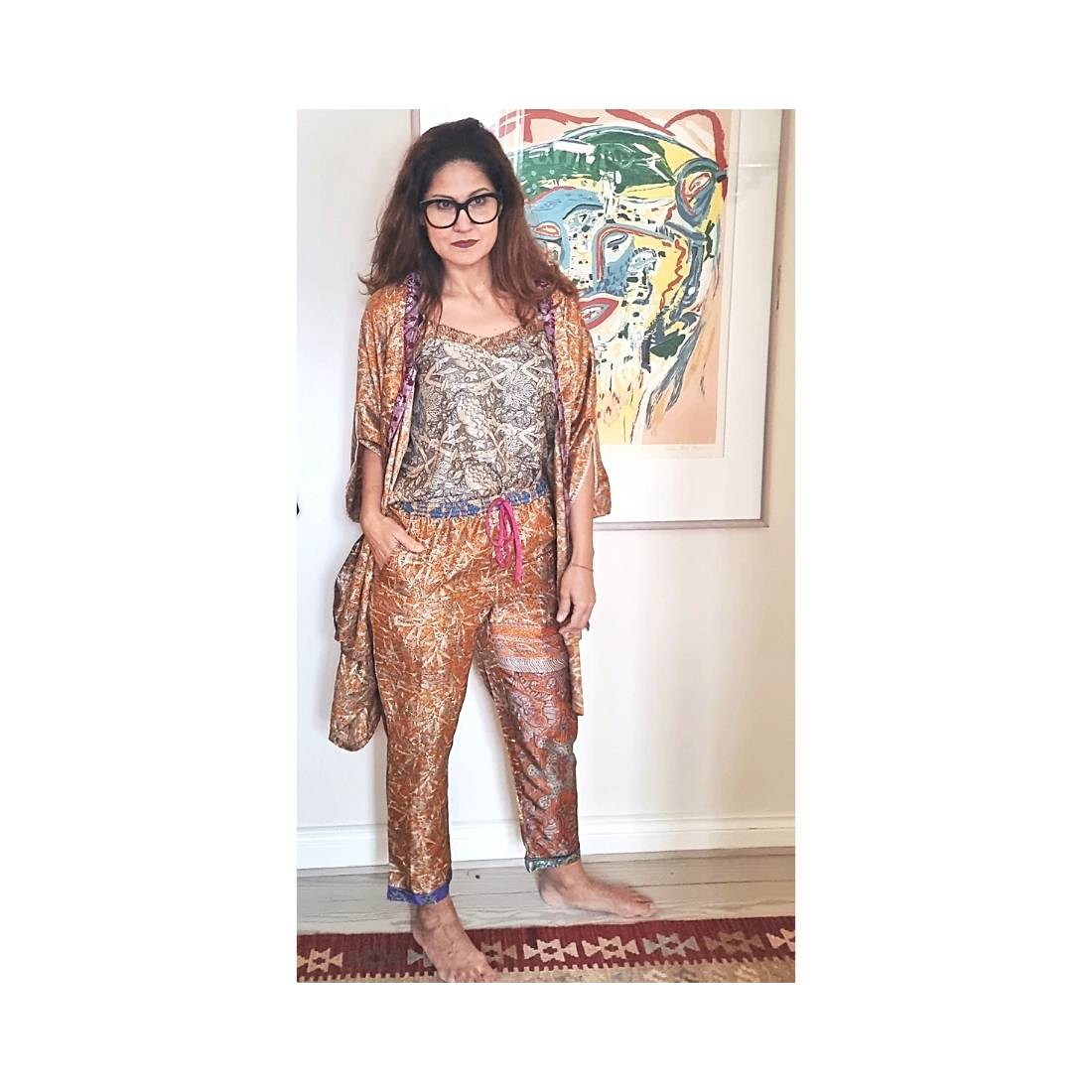 In the collection you will find:
Drawstring / pajama pants
These pants are designed for fun. Their relaxed style and elastic at the waist make them one of our favorites. Today we see them in the cityscape in all kinds of materials and shapes ranging from the sporty look to the most exclusive and elegant designs. The drawstring / pajama pants are easy to style and can be worn in any weather, they have a great fit that looks great on everyone.
In this collection you will find:
Palazzo pants
A classic! This wide-legged and elegant style is this season's favorite. The palazzo are long pants with straight and extra wide legs that create a flattering silhouette. They are the perfect office outfit because of their comfort and versatility.
See Cleopatra palazzo pants
Pant-skirt
If you want the best of both worlds, then the pant-skirt is probably for you. These types of pants combine the femininity of a long, wide skirt and the practicality of a pair of pants. They are available in various widths and lengths still, a stylish 70's look that has returned to the fashion scenes.
See Godiva pant-skirt
Shorts
We all need a pair of perfect shorts in our basic wardrobe. A pair of shorts with a perfect fit can be worn year after year, over and over again and in many different ways. Styling shorts can range widely: from a casual summer outfit with a T-shirt and sandals turned into a statement piece to a party styled with stockings, stilettos, and a beautiful blouse or they can be your go-to festival outfit. Give your shorts a raw look pairing them with combat- or rubber boots and a cool leather jacket. A pair of shorts gives you endless styling possibilities!
See Paola flared shorts